Yes, gift cards with a pin number purchased in USA from Cotton On Group stores are now valid for use online and in store.
Please note: cards purchased via a third party are not valid for online use. These cards will begin with "6375".
To redeem your gift card online you will need to enter your gift card number and pin at checkout.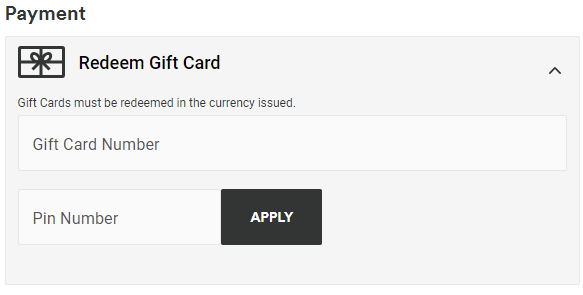 How do I pay the balance if my gift card won't cover the full order?
Once you have applied your gift card you can choose to pay the remaining balance via Visa, MasterCard, AMEX, Paypal or Afterpay.