Forgotten your gift card balance? Don't worry, it happens to the best of us!
You can check if there is anything left on your gift card, by adding it to your bag at check out. If there is a balance left on it then it will apply the amount to the balance owing.
Just enter the gift card number and pin in the Redeem Gift Card box on the checkout page.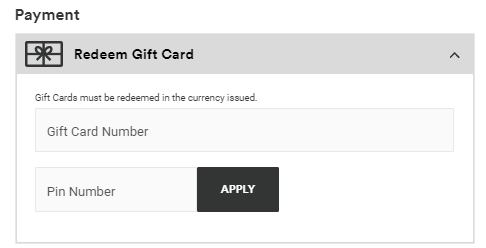 Alternatively, just send us a message using the 'Contact Us' link below, and let us know the number on the back of your gift card so we can look it up for you.